Hey there, fellow adventurers! If you're as passionate about music, dance, and cultural exploration as I am, I have an exciting opportunity for you. I invite you to join me on an unforgettable journey to Cuba with MetaMovements Cultural Connections. This incredible travel experience combines my love for music with the expertise of MetaMovements, a trusted name in the industry for its years of dedication to curating exceptional trips. Let's dive into the vibrant rhythms of Cuba, explore its rich history, and create cherished memories together.
Traveling through Music:
Music is not just a soundtrack; it's a gateway to understanding different cultures and their unique expressions. That's why I chose MetaMovements Cultural Connections. Their deep-rooted connections within the Cuban music and dance scene ensure that we'll have an authentic and immersive experience. With their expert guidance, we'll have the opportunity to learn from talented local artists, who will share their knowledge and expertise with us. Can you imagine being surrounded by the captivating beats of Cuban music, with a chance to learn and dance to salsa, rumba, and Afro-Cuban rhythms? I can't wait to feel the music pulsating through my veins.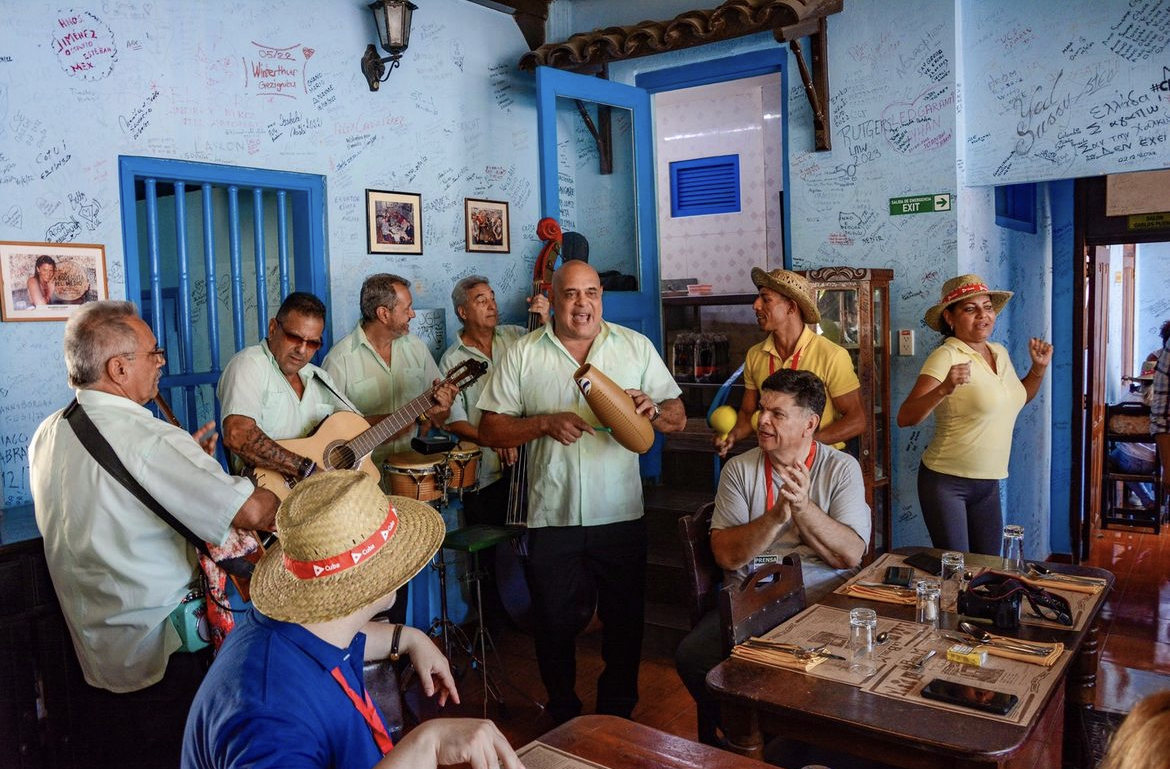 Unveiling Cuba's Artistic Gems:
One of the reasons I'm eagerly anticipating this trip is the incredible artistic wealth that Cuba holds. The island's art scene is a tapestry of creativity and passion, and I'm thrilled to explore its depths. With MetaMovements Cultural Connections, we'll have access to mesmerizing live performances by Cuban artists. I can already imagine being spellbound by their talent and the palpable energy in the room. This journey will allow us to witness firsthand the artistic brilliance that has influenced generations of musicians and dancers. From vibrant street art to intimate gallery visits, we'll be immersed in Cuba's artistic treasures.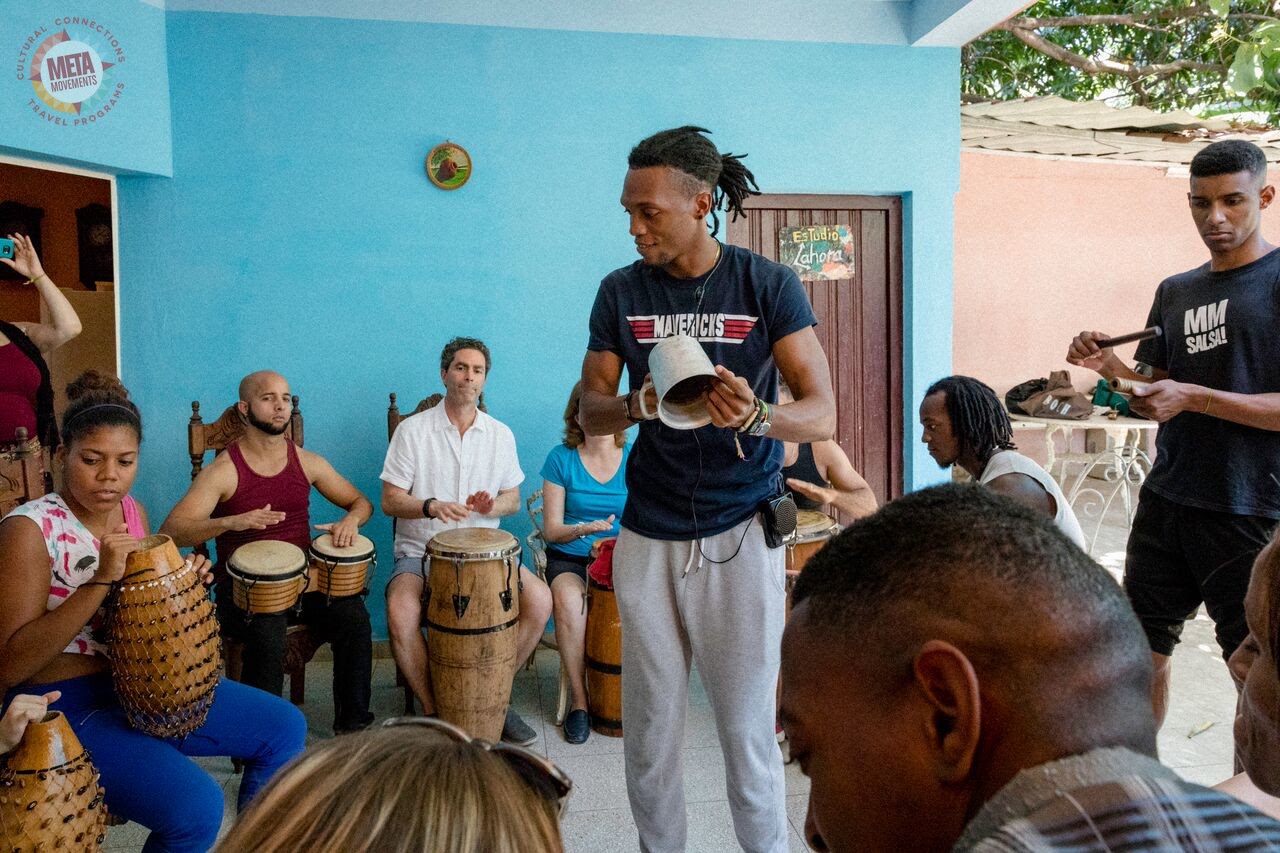 Discovering Havana's Rich Cultural Tapestry:
Havana, the vibrant heart of Cuba, awaits us with its enchanting streets and fascinating history. As we wander through the colorful alleys of Old Havana, we'll be transported to another era, where the echoes of the past intertwine with the present rhythm. Guided by MetaMovements Cultural Connections, we'll embark on insightful tours that reveal the stories behind Havana's iconic landmarks. Our conversations with the knowledgeable locals will provide a deeper understanding of the city's cultural tapestry, allowing us to connect with its soul profoundly.

Testimonials from Past Travelers:
Don't just take my word for it. Let me share some thoughts from fellow travelers who have experienced the magic of Cuba with MetaMovements Cultural Connections:
Abby H.: "The chance to deepen my knowledge of Cuban dance, get to know Havana, and meet amazing people in the community exceeded my expectations."

Jim L.: "Anara and her team effortlessly orchestrated an awe-inspiring journey. Each encounter with local groups showcased Cuban culture's boundless joy and richness."

Linda A.: "The perfect balance of music, dance, and exposure to cultural gems made this journey truly unforgettable."
Join Me on this Unforgettable Adventure:
Time is running out, my friends! July 8th is the last day to secure your spot for this incredible journey. Whether you're a seasoned traveler or new to exploring different cultures through music, this trip is tailor-made for you. If you're short on time, there's also a shorter trip option that ensures you don't miss out on the essence of Cuba.
Oh, and how can I forget to mention Cuba's iconic vintage cars? Havana's streets are a living museum of automotive history, where classic American cars from the colorful 1950s coexist with Soviet-era vehicles. As we roam through the city, we'll have the chance to hop into these beautifully restored relics, feeling the breeze on our faces as we cruise along the Malecón or explore the hidden corners of Havana. It's like stepping back in time, experiencing the nostalgia and charm that make Cuba's car culture unique.
So, are you ready to embark on this unforgettable adventure? Let's dance to the vibrant rhythms, savor the rich flavors, and immerse ourselves in the art and culture of Cuba. Join me, and together, we'll create memories that will last a lifetime.
Get ready to discover the captivating rhythm of Cuba.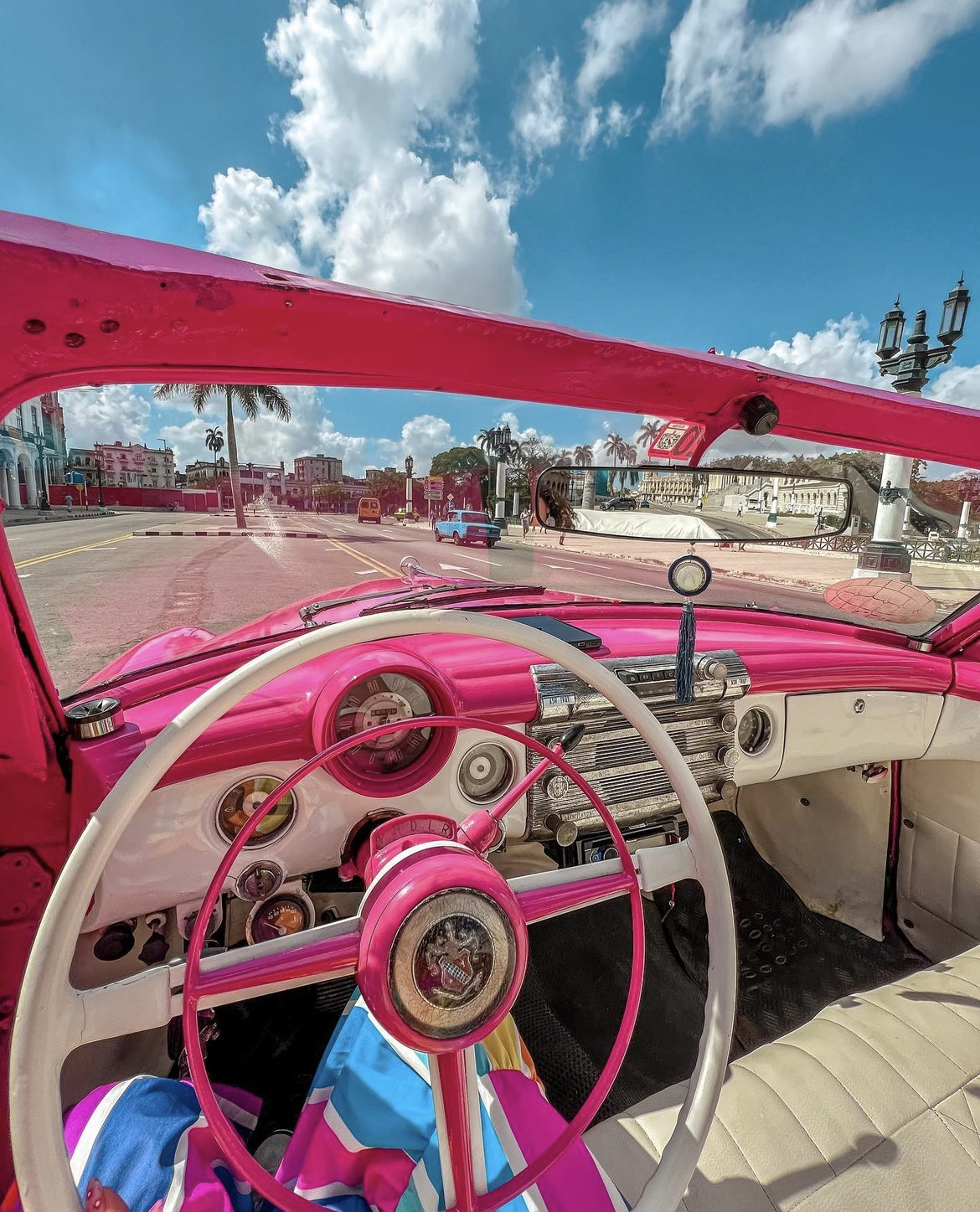 #CubaBound #RhythmicParadise #CulturalExploration #MusicAndDance #ImmersiveExperience #AuthenticConnections #VibrantHavana #ArtisticGems #VintageCarCulture #UnforgettableJourney #MetaMovements #RegisterNow #LimitedSpots #LastChanceToJoin #TravelWithPassion