Welcome to our musical journey through Panama! Although I couldn't make it on this trip, I sent my team on an adventure to discover the vibrant culture of Panama and source items for our subscription box. Along the way, they were able to visit some of the best live music spots in Panama City, as well as explore local markets and artisan shops.
Their first stop was Artesanias Raquel, a charming artisan shop in Casco Viejo that features handmade crafts and beautiful cultural outfits from local artists. One team member remarked, "I was blown away by the quality and craftsmanship of the products. It was amazing to see such various traditional and modern designs." One person on the team was amazed at how similar drinks like sorrel were made the same way they are in Trinidad.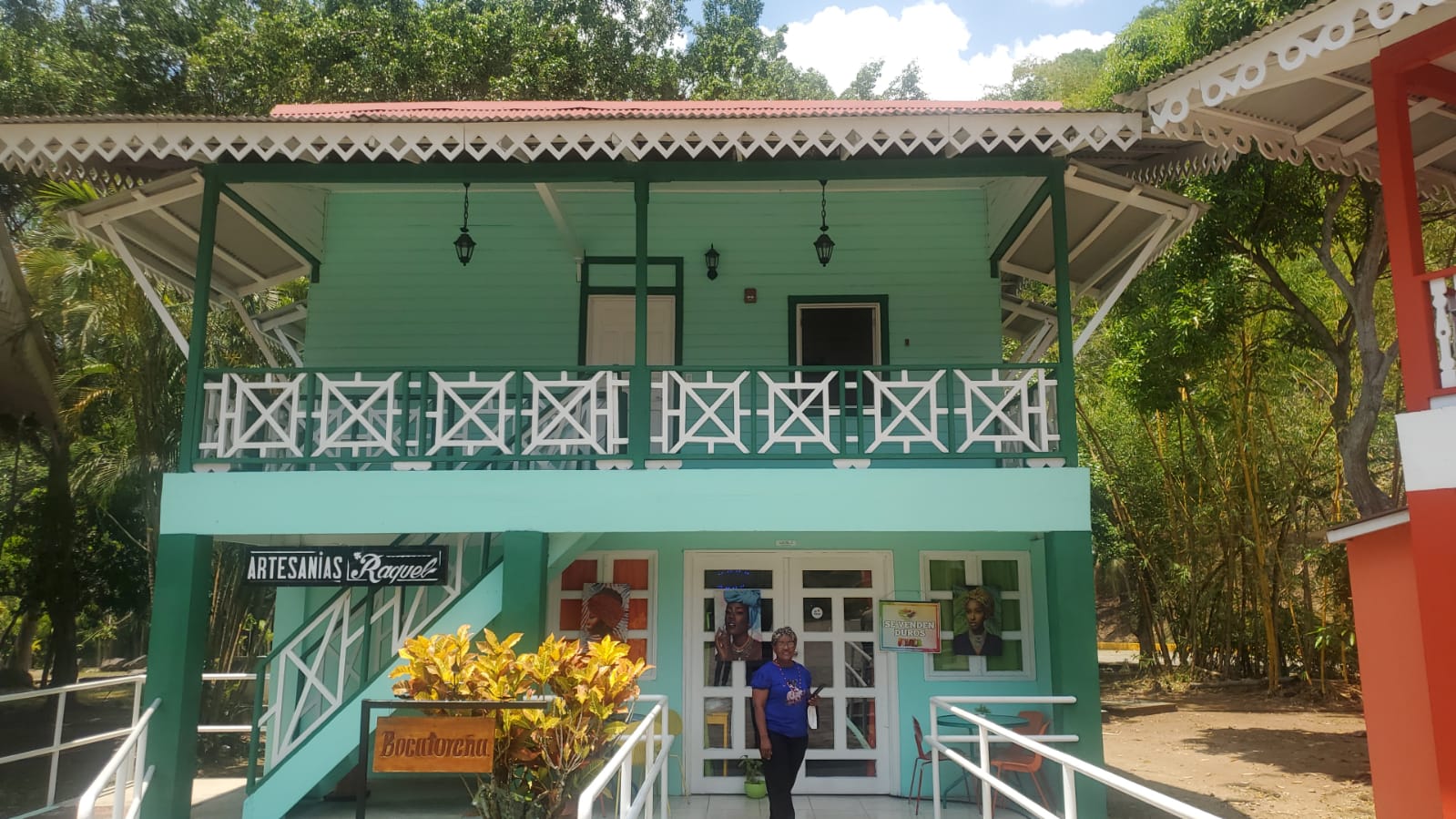 The team also visited Centro de artesanías Cardenas, a large indoor market specializing in handcrafted goods from Panama. "It was overwhelming how many vendors there were," said one team member. "But we were able to find some exceptional items to include in our subscription box."
Our team had an incredible experience in Panama City, thanks to our tour guide Joel. He picked us up from the airport, took us to a local dinner spot, and provided us with a fantastic city tour. His area knowledge and ability to find the best shopping spots impressed us.
"Tour guide Joel made my trip to Panama City unforgettable. His professionalism, friendliness, and expertise made my trip memorable."
Joel's assistance was invaluable in making our itinerary in Panama and helping us source for our box possible, and we highly recommend his services to anyone visiting Panama City. His dedication to safety and comfort, insider knowledge of the area, and passion for sharing the best of Panama City made our trip unforgettable. You will find Joel's Contact information in the itinerary below.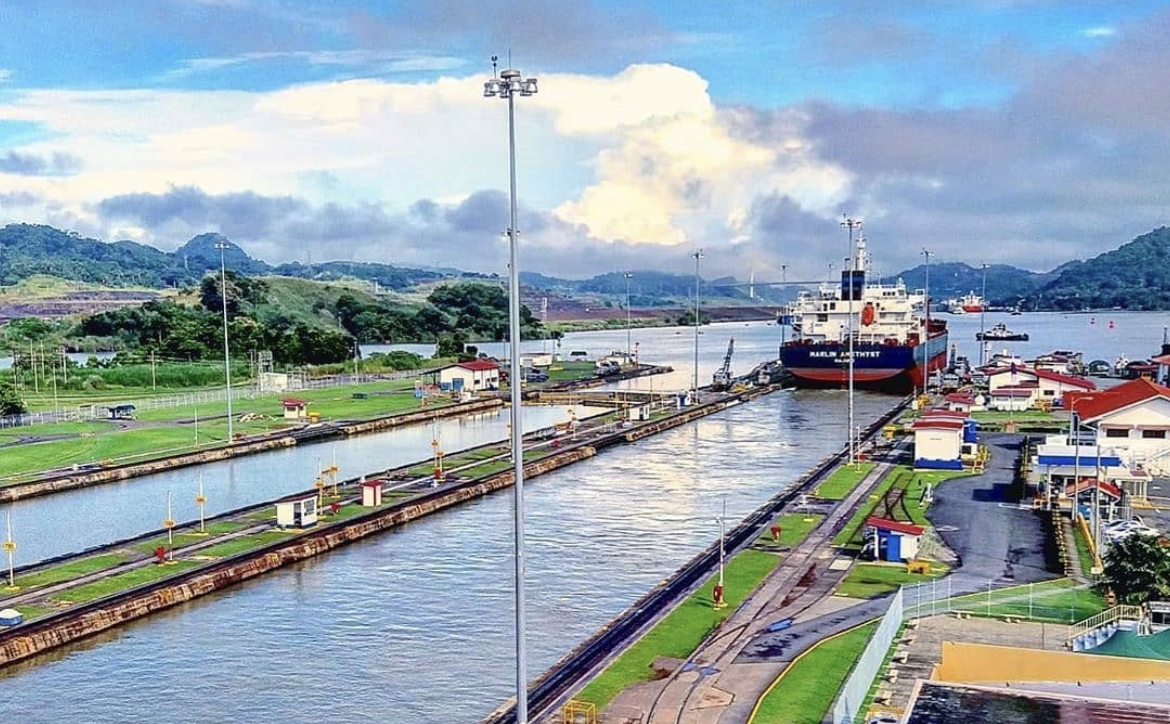 Everyone had a fantastic time in Panama and returned some great items for our subscribers. I can't wait to join them on the next trip to source items for the box the next time we travel. As they say in Panama, "Vive la musica!"
---
Itinerary
While there may be cheaper accommodations available, like an Airbnb, I strongly recommend the Hilton Panama ($132 a night) for anyone looking for a truly luxurious and unforgettable stay in Panama City. From the prime location to the top-notch amenities and service, the Hilton Panama offers an unparalleled experience worth every penny.
To give you an idea of what you can expect during your stay, we've created a 5-day, under $1000 itinerary that we would've followed if this wasn't a work trip, including some places we went. It includes some of the best cultural experiences and attractions that Panama has to offer. Whether you're interested in exploring local artisan markets (like us), visiting the Panama Canal, or experiencing live music and dance performances, there's something for everyone. And at the end of each day, you can retreat to the comfort and luxury of the Hilton Panama to recharge and prepare for the next day's adventure. (Also, we are not sponsored, just a big fan of Hilton.) Trust me, your stay at the Hilton Panama will be an experience you will remember.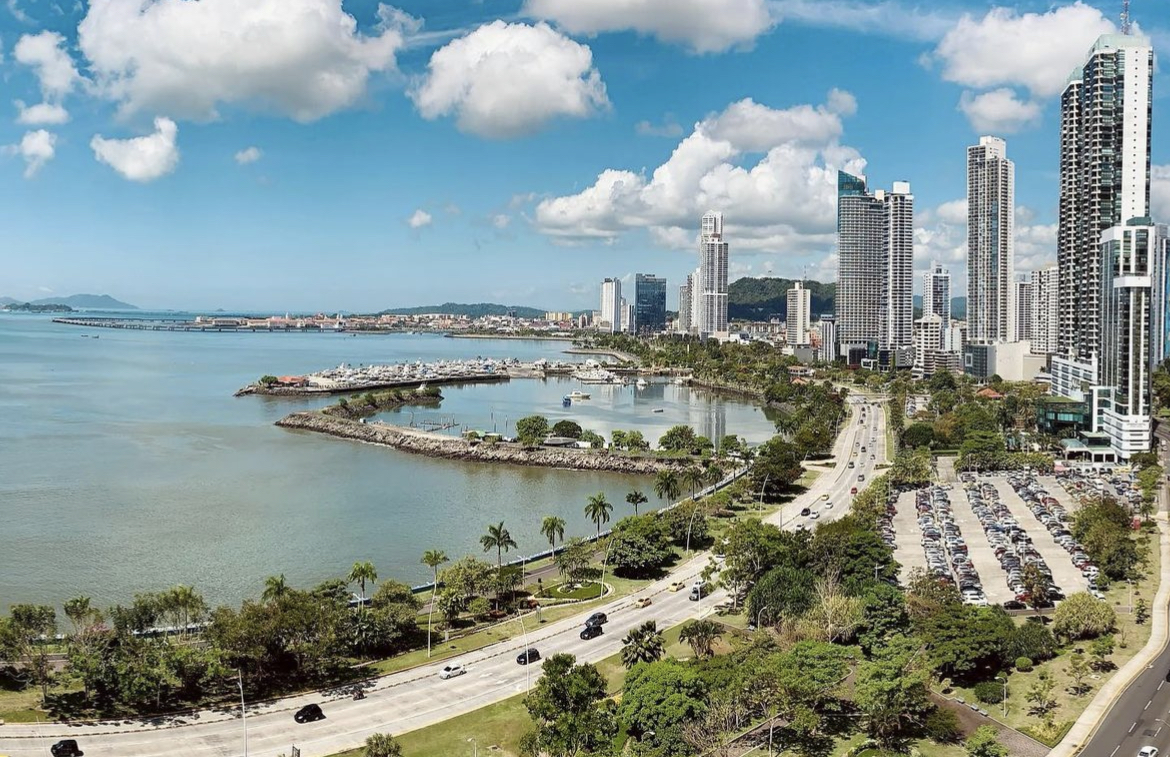 Day 1: Arrival in Panama City
Taxi/Uber to the Hilton Panama: $20-35

Check-in to the hotel

Dinner at a local restaurant: $20

Live music performance: $10 cover charge + drinks (variable)
For live music restaurants in Panama City, try La Buat, a popular nightclub that plays a mix of Latin and international music, or Malecón (highly recommend). This bar features live Salsa music in the Casco Viejo area on Friday and Saturday nights.
Day 2: Artesanias Raquel, Mercado Nacional de Artesanias, Casco Viejo, and Panama sign
Breakfast at the hotel: $10-15

Taxi/Uber to Artesanias Raquel: $5-10

Shopping at Artesanias Raquel for souvenirs and handmade crafts: $20-50

Taxi/Uber to Mercado Nacional de Artesanias: $5-10

Shopping at Mercado Nacional de Artesanias for local goods and crafts: $20-50

Taxi/Uber to Casco Viejo: $5-10

Walking tour of Casco Viejo: free (self-guided) or $20-30 per person (guided tour)

Visit the Panama sign for a photo opportunity: free

Lunch at a local restaurant in Casco Viejo: $15-20

Return to the hotel for a rest

Dinner at a local restaurant: $20 For a taste of traditional Panamanian cuisine, head to El Trapiche. This classic restaurant has been serving up local dishes for over 50 years and is a great spot for a hearty meal. For a more casual dining experience, check out Market Panama, a food hall in the Obarrio neighborhood that offers a variety of international cuisine. If you're looking for a unique and healthy dining option, visit El Mercadito Biológico in Casco Viejo.
Day 3: Panama City
Panama Canal visit: $17 entrance fee + $10 roundtrip transportation

Museum of Contemporary Art: $5 entrance fee

Lunch at Mercado de Mariscos: $10-15

Dance performance at National Theater of Panama: $10-15 entrance fee (check the website before)
For more live music options in Panama City, check out Casa Jaguar, a popular bar that features live music and DJs, or Teatro Amador. This historic theater hosts concerts and events. Other options include CasaCasco, a multi-level nightclub with a rooftop terrace, and El Sotano, an underground bar that features live music and cultural events.
Day 4: San Blas Islands
Day trip tour: $135 per person (San Blas beach includes transportation 4 for 4 roundtrip tours to 2 Islands, the natural pool, all taxes, lunch underwater photo snorkel equipment). It's a whole day at the beach. Our Tour Guide, Joel, is happy to show you around! It leaves the hotel at 5 am and returns at 7 pm.

Day 5: Embera tribe and El Valle de Anton
Day trip tour to the Embera tribe: $110 per person. (The transfer to the Embera community includes the canoe and lunch from 8 in the morning to 3 in the afternoon.) (with Joel)

Visit El Valle de Anton for hiking and hot springs: free (self-guided) or $20-30 per person (guided tour)

Lunch at a local restaurant in El Valle de Anton: $15-20 For a taste of traditional Panamanian dishes, head to Restaurante Massiel in the center of El Valle de Anton. This family-run restaurant serves up simple, home-style cooking, including local favorites like arroz con pollo and sancocho. If you're in the mood for seafood or steak, check out Los Capitanes at Hotel Campestre, which offers a mix of international and Panamanian cuisine in an open-air setting.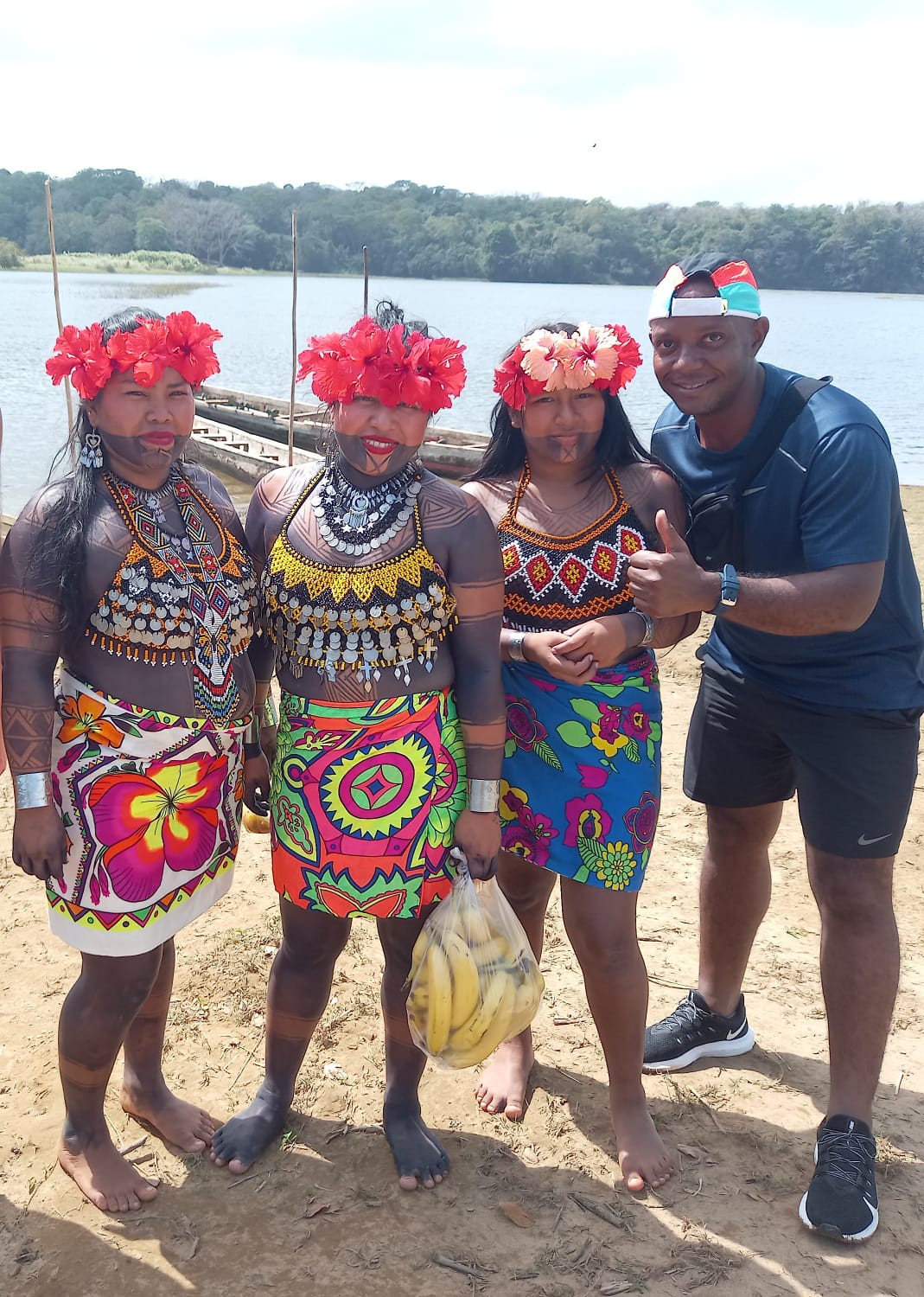 Total cost for the itinerary: $865-1000 per person (not including airfare)
Note: Prices may vary depending on the season, availability, and exchange rates. It's always a good idea to book tours and activities in advance to ensure availability and to compare prices from different operators.
Please take advantage of the opportunity to have an unforgettable experience in Panama City with the help of Joel, our excellent tour guide. If you're planning a trip to Panama City, we highly recommend contacting Joel for a fantastic tour experience. You can contact him at +507 6518-6690 or
joeltaymes@gmail.com
.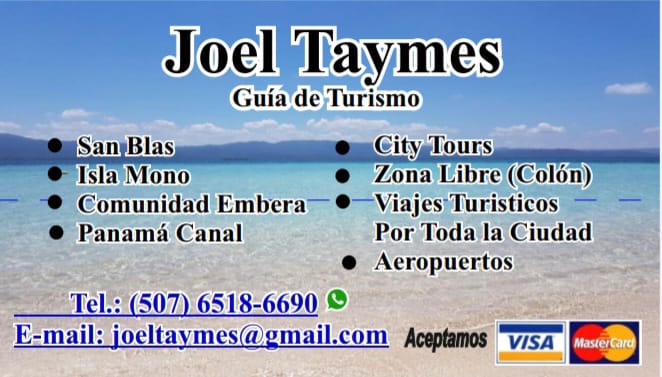 Here are some of his quotes:
san blas beach
All-inclusive $135 per person.
monkey island
All-inclusive $90 per person
Embera community
All-inclusive $110 per person
Panama Canal
Roundtrip transfer of $60
City tour:
old town
Panama Canal
Amador Cosway
Bridge of the Americas
$120
Free zone (colon)
Roundtrip transfer of $150
Transfer to the airport
$30