Becoming a Flight Angel for Puerto Rico was an experience that touched my heart in ways I could never have anticipated. It all started with a simple sign-up process on the Flight Angels website. I provided my basic information like name, age, and contact details, along with my flight specifics such as departing and arrival airports, confirmation, dates, and times. Little did I know that this small act would set in motion an incredible journey of compassion and connection.
Within just a few hours, I received an email from a representative named Courtney. She quickly assessed the needs of rescues in Puerto Rico to see if any pups required transportation to either New York City (where I had a layover) or Boston (my final destination). The efficiency and dedication of Courtney were truly remarkable. Within 12 hours, she confirmed a little pup named Ginny from ARF | Animal Rescue Foundation of Rincon Puerto Rico.

Ginny, a sweet soul, had been adopted by an elder in Boston. However, due to ageism, the prospective owner faced rejection from local rescues. It broke my heart to learn about this unjust situation, but I was determined to help make a difference. Enid, Ginny's current foster mom, reached out to me to coordinate the necessary arrangements. She needed my flight details to register Ginny under my confirmation and ensure a safe journey for this precious pup.
The airport meetup was surprisingly effortless. Enid and I had communicated the night before, discussing the best time and location to meet. The following morning, we connected at the airport, and together we smoothly navigated the check-in process. I didn't have to lift a finger; Enid took care of everything. As we walked through security, I held Ginny close in my arms, feeling a sense of purpose and connection. It was a seamless journey, with Ginny sleeping peacefully during both flights. During our layover, we even had a little potty break in a pet restroom, equipped with a convenient pee pad.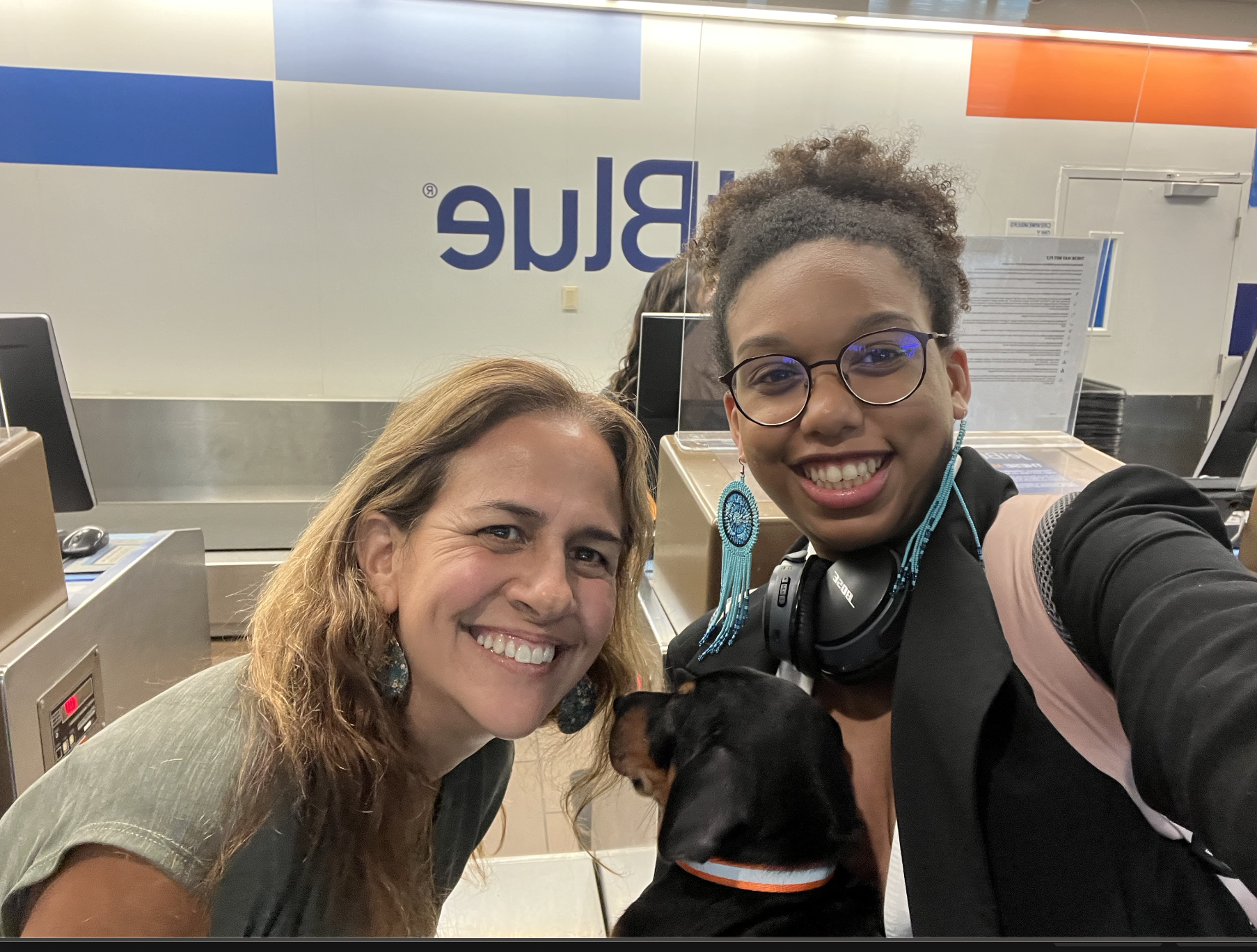 Finally, we reached our destination, and the new owners, with whom we had already spoken the night before, eagerly awaited Ginny's arrival. The anticipation and joy in their eyes were indescribable. Witnessing the impact we had made on not just Ginny's life but also her new owners filled my heart with an overwhelming sense of fulfillment and gratitude.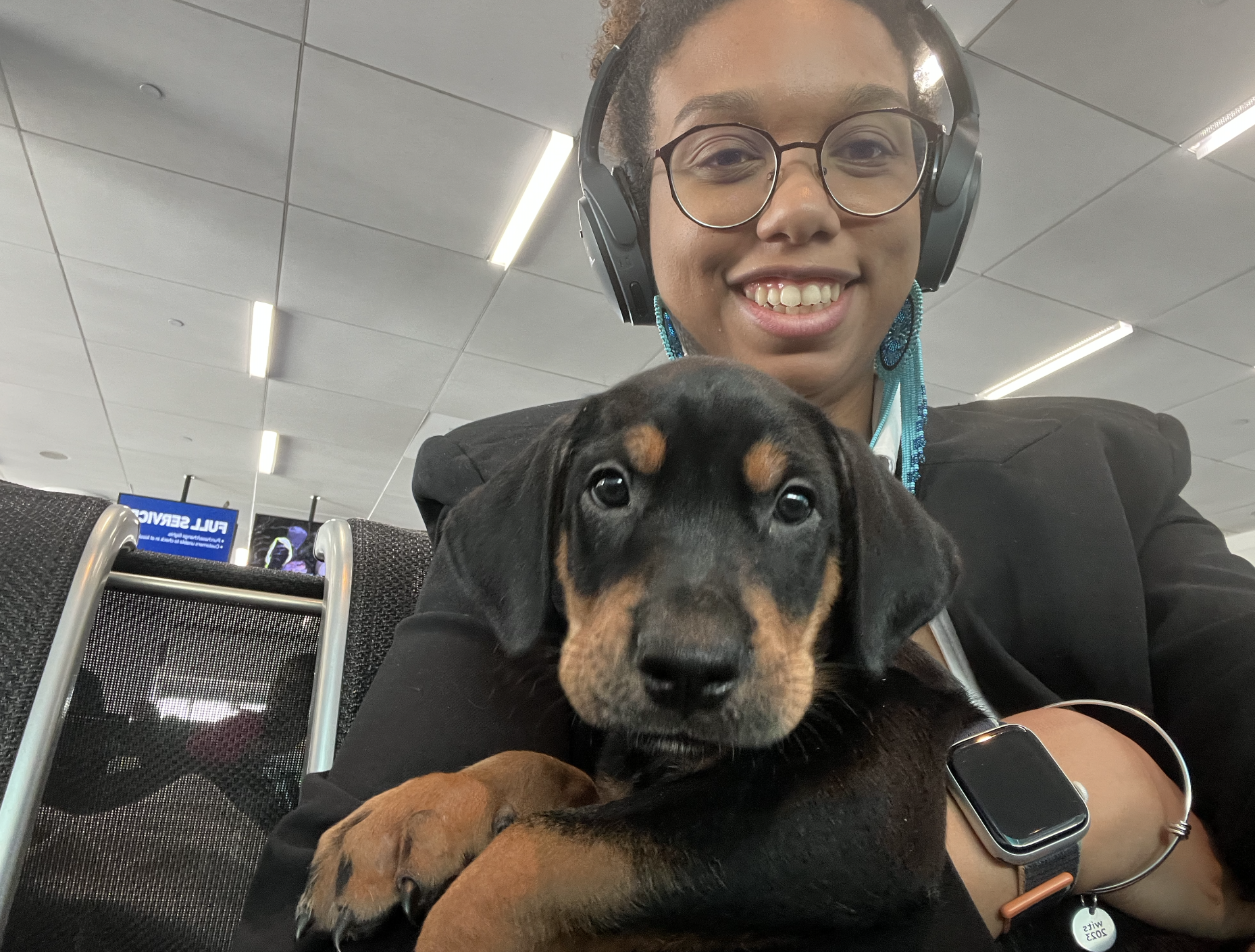 Being a Flight Angel taught me about the critical time constraints faced by many pups and kittens. Once they reach a certain weight, their ability to fly in a carrier becomes limited, putting their chances of adoption at risk. Through the Flight Angel program, we provide these beautiful souls with a guarantee of a new and safe life. The experience was both humbling and heartwarming, reminding me of the power of compassion and the difference we can make in the lives of others.
I have fallen deeply in love with the role of being a Flight Angel and plan to explore opportunities to participate in similar programs whenever I travel in the future. It has become my mission to ensure that these precious animals find their forever homes and experience the love and care they truly deserve. Join me in this journey of compassion, one flight at a time.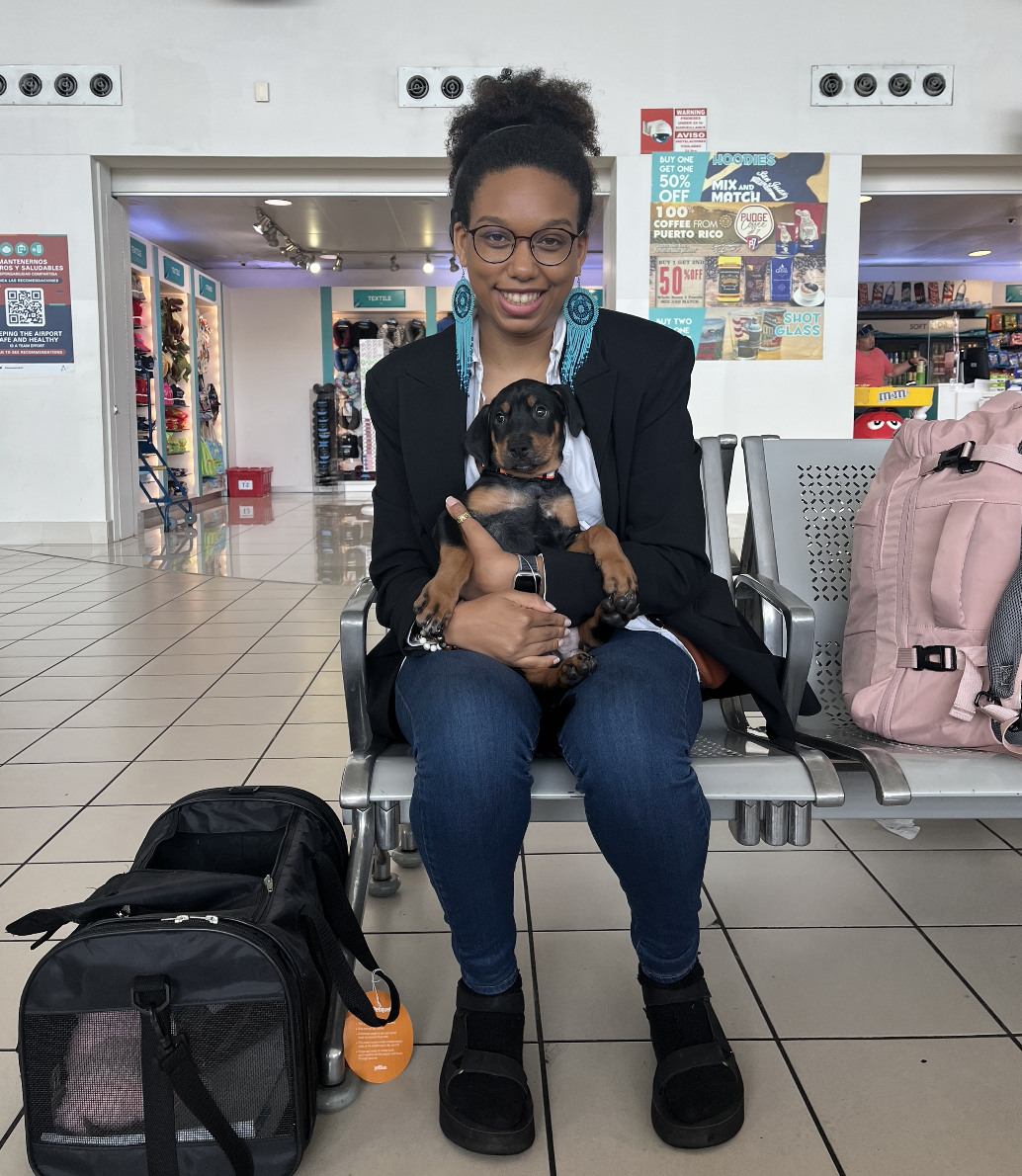 Pic by @Aspen_Cierra